Good afternoon all! Hope everyone is having a great Sunday! I'm havin' a lazy Sunday, ha. Just finished watching
Extremely Loud & Incredibly Close
. I've heard some negative things about this movie, but I have to say I liked it. The determination of the young boy & the heartbreaking flashbacks of the day his father was killed on 9/11, but enough about the movie. :) I'm changing up how I do Etsy features instead of my usuale Q & A setup. It will take a little longer & the postings might be a little longer, but I want to do features a little differently :)
Today I'm featuring a bright shop [
literally
] from La Crosse, Wisconsin:
Grace Atieno
. The first thing that stands out to me is the bright pinks and greens that fill this shop. I'm a sucker for bright colors, especially pinks and greens. My most favorite item is the
Red Anchor Women's Batik T-Shirt
. A personal favorite from the shop owner is the
Green Lizard Batik Tote
. Pretty green color!
Judith [
shop owner
] tells me that her family has a tradition of giving children two middle names. Her two middle names are Grace and Atieno. She says she might not be a particularly graceful person, but as her dad has said before, "grace is just getting stuff that you've done nothing to deserve". I really like that. Her second name, Atieno, is kind of her dad's tribute to Kenya, where he lived and worked for a few years when he was younger. When he was living there, he was with the Luo tribe and Atieno is a traditional Luo name that means girl born in the night time. What a wonderful shop name [
or names I should say
] with such a unique meaning!
GraceAtieno items are currently only sold online through Etsy & are inspired by music, God, the goodness in people, & intelligent conversations. Judith tells me that the hardest part of her shop is to keep going & not lose faith. To other shop owners, she says: "
Just do it. Expect it to be something that will be difficult, but if it's something you love, it's something you should do.
" I couldn't agree more. Owning a shop is difficult [don't expect it to be easy!]. Getting the perfect photo for your items, getting your name out there, promoting your shop & items, etc... But, like Judith said, if you love, do it!
Aside from Etsy, Judith is studying music and linguistics at Macalester College in St. Paul, MN. She also works for the costume shop at Macalester's theatre department and as a Choral Scholar (
a section leader
) at a local Lutheran church. While attending college, she's in the process of figuring out how to continue to add items to the shop. She tells me there will be more totes like the
Hipster Lion
[
adorable!
] & more upcycled garments in the future.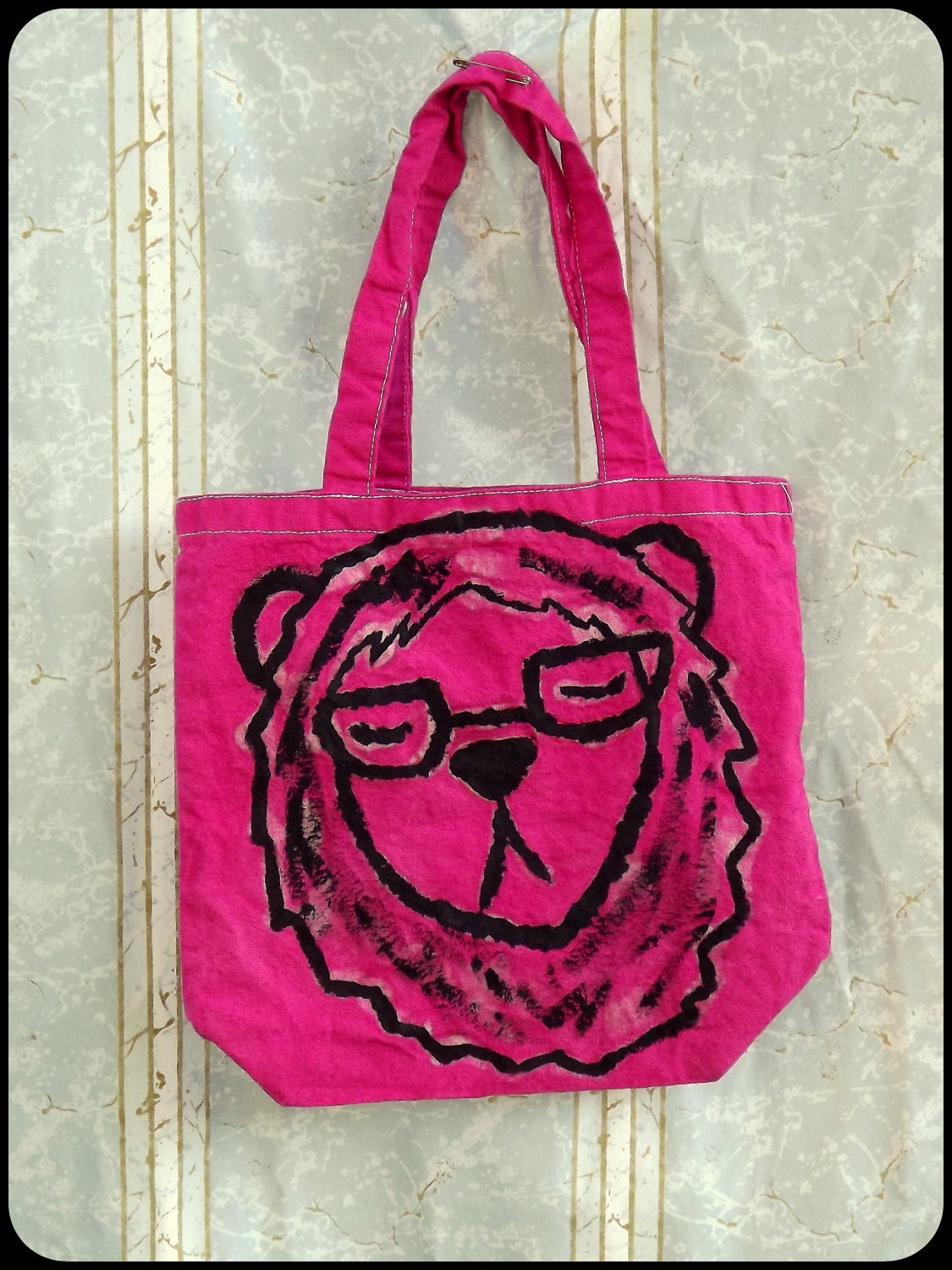 If you like her items, be sure to use the coupon code
blogfeature
for
10% off your purchase
! How nice of her! :)
I can't say when I'll have another shop feature [
I have around 11 shops currently lined up
] due to being busy with school, my craft shop, & preparing for a arts/craft festivle for next month, but I do promise to have another one soon :)